Project Description
Sawing industrial ceramics with diamond band saws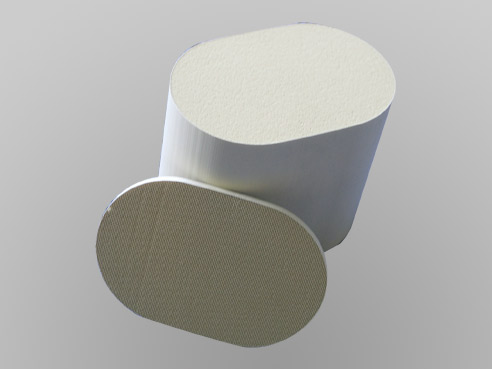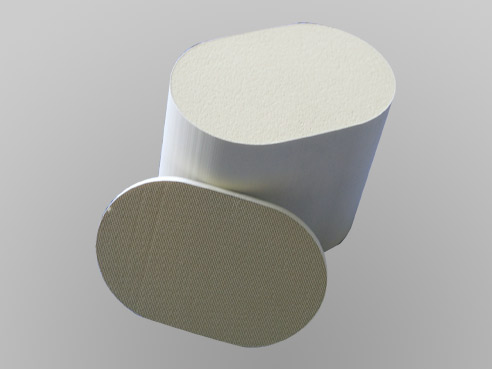 In the film above a special machine for sawing ceramic catalytic converters on both sides is shown.
Sawing industrial ceramics, ceramic honeycombs and ceramic catalytic converters with diamond band saws
DRAMET diamond band saws cut industrial ceramics with a small kerf. This means that the cutting forces and energy input are low. There is very little chipping on the ceramic material. This is particularly true when cutting ceramic honeycombs or ceramic catalytic converters to length or trimming them on both sides.
What is important here is that the very thin strips within the honeycombs do not break out. The catalytic converter shown is sawed dry. The feed rate is 900 mm/min. All other Dramet band saws are also suitable for sawing ceramics, as the saw band is always the same and the machines are all designed to work in dusty environments.
The film at the left shows the sawing process when sawing off a ceramic catalytic converter. The ceramic material is easy to cut. If necessary, the dust can easily be extracted from the side. The cut surface looks like a ground surface.
Sawing industrial ceramics with diamond band saws by DRAMET